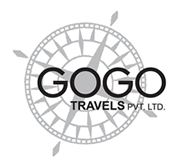 The Canadian Rockies: 08 Nights/ 09 Days
Day 01: Arrive
Upon arrival at the Vancouver Airport you will be transferred to your downtown hotel (included). The remainder of yourday is at leisure to explore Vancouver on your own. Canada's third-largest metropolitan centre, Vancouver isa busy port with a thriving multi-cultural ambiance. The city is located inaspectacular setting with the Coast Mountains across Burrard Inlet to the north,and the waters of the Strait of Georgia to the west. Restaurants, shopping, nightlife, a mild climate and a cosmopolitan atmosphere make Vancouver a favourite tourist destination.
Day 02: Vancouver Free Day -
Today is s free day to enjoy the sights of the city.Wehighly recommend taking the Grouse Mountain & Capilano SuspensionBridgeTour which take will take you from sea level to 4,100 feet above Vancouver on the GrouseMountain Skyride forbreathtaking views of the city, ocean and surrounding mountains. Also includedis a visit the Grizzly Bear & Grey Wolf Refuge and Capilano Suspension Bridge and Treetops Adventure. (Continentalbreakfast included)
Day 03: Vancouver to Jasper (Rail) -
This evening (7.30pm), check in at the Pacific Central Station and board VIA Rail's 'Canadian' for the famous train journey to the majestic Canadian Rockies.Travel back in time to the days of classic rail travel. The original stainless steel 'streamliner' rail cars (made famous by the 'Canadian' in the 1950's)aretotally refurbished with air conditioning, a café car, lounge car, and access for all on board to the dome car. (continental breakfast included)
Exclusive to Sleeper Touring Class:
Byday, sit back in comfortable armchairs and enjoy the stretch out comfort ofyour very own accommodation. At night attendants will transform your quartersinto cozy bunks or bedroom. Guests have access to the Park Car, alwaysat the tailend ofthe train whose tapered shape gives the car its distinctive look. Enjoycomplimentary tea and coffee or in the evening before dinner complimentary horsd'oeuvres. In the Dome you'll feel the true essence of travelling by train-where scene after memorable scene sweeps by. This evening retire to yourSleeping Car where a comfortable bed awaits you. Some of the amenities includethick towels, plump pillows, cozy down duvets and a shower kit.
Day 04: Canadian Rockies by daylight onboard Via Rail arrive Jasper late afternoon (Rail) -
Bythe time you awake this morning the train will have just departed Kamloops to begin a day of travelling towardsthe Canadian Rockies and Jasper. Enjoy breakfast (included) while surrounded bydramatic scenery as you follow the banks of the North Thompson River throughthe Monashee and Cariboo Mountains. Around lunch time the'Canadian' begins its passage into the Canadian Rockies with views of snow-capped peaks, Pyramid Falls and the expansive glaciers of theAlbreda Icefields. Pass by Mount Robson, which at 3954 metres is the highest peak in theCanadianRockies. Arrive in Jasper at 4.00pm and transfer to your hotel. Thebalance of the afternoon is yours to explore this unique mountain community.(breakfast & lunch included today onboard Via Rail)
Day 05: Jasper - Evening wildlife tour -
Todayis free to explore Jasper before departing this evening to experience theenvirons of Jasper and for some amazing close-up photo opportunities ofwildlife. (Breakfast included)
Day 06: Jasper to Lake Louise (Coach)
Travelby coach today via one of the most scenic highways in North America the Ice fields Parkway. Visit the Columbia Icefield that covers an area of nearly 325 sq km's and reaches a depth of 320 metres. Time allows foran (included) Ice Explorer ride on the Athabasca Glacier. Along the way stopswill be made at Lake Louise, Bow & Peyto Lakes, the Crowfoot Glacier and the Athabasca Falls. Thishighway is renowned for sightings of bear, elk, moose & mountain sheep, sokeep your camera handy. Please note: mountain lakes in this region will befrozen through to mid June.(Breakfast included)
Day 07: Lake Louise to Banff (Coach)-
Depart Lake Louise mid-morning for a short drive via the scenic Bow Valley Banff, arriving midday. (Breakfast included)
Day 08: Morning sightseeing tour of Banff
This morning, tour through the town of Banff andits environs. Among the highlights are visits to the Hoodoos (shaped by centuries of wind), Surprise Corner, Sulphur Mountain and Tunnel Mountain Drive- which overlooks the splendour of Bow Valley, Enjoy the afternoon on your own to explore this charming resort. (Breakfast included)
Day 09: Banff to Calgary
This morning is free to explore Banff, before your scheduled coach to Calgary departs midday. Following the Trans Canada Highway, depart the Rocky Mountains to the Great Central Plains that roll to the east for 2000 kilometres and extend as far south as Mexico.This is 'cattle ranching country' and the bread basket of Canada. Arrive Calgary airportat 2.30pm or downtown Calgary at 3.00pm. (Breakfast included)
Package Details