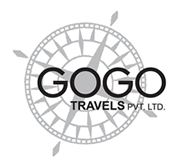 Itinerary
Day 01: Arrive Vientiane - City Tour
Arrive Vientiane. Your guide and private car will meet you and transfer you to your hotel for check-in.
In the afternoon, visit Patuxay monument, where you can climb the stairs to the roof for sweeping panoramic views of the city. Next, your tour takes you toThat Luang, the holiest site inLaos. Constructed by King Setthethir at in the 16thcentury, the temple is resplendent as the sun is shines upon its towering golden spire. Overnight in Vientiane.
Day 02: Vientiane - City Tour - Luang Prabang (B)
After breakfast at your hotel, enjoy a guided tour of Vientiane and discover the hidden charms ofthe capital, whose name means 'the city of sandal wood'. Vientiane is one of the quietest capitals inthe world, far away from the bustle and hustle of other Asian capitals and farfrom the real-estate frenzy of the regional megalopolis.
Your tour begins at the serene Wat Sisaket, the only temple left intact after the Siamese (Thai) invasion in 1828. Continue on to the nearby Wat Phra Keo. Used as a religious museum, Wat Phra Keo displays a collection of both Lao and Khmer works of art. Also nearby, is the Presidential Palace. Stop at Wat Simuang, the most popular and venerated temple in Vientiane, as it is considered the guardian of the spirit of the city.
Your guide and private car will then transfer you to the airport for your departure flight QV105 departing at 1300 to Luang Prabang. Arrive in Luang Prabang andyour guide and private care will meet you and transfer you to your hotel forcheck-in.
This afternoon you will be taken on a brief orientation tour of the spiritual capital of Laos. Climb the 328 steps that lead to the top of Mount Phousi where you will be rewarded with marvelous views of the Mekong and Nam Khan Rivers,the neighboring mountain ranges, and the city buildings. Descend thesteps on the opposite side of the hill and stroll to the nearby colorful NightMarket. Every evening along the main street, the area's ethnic minorities gather to sell their handicrafts. Overnight in Luang Prabang.
Day 03: Luang Prabang- City Tour (B)
After breakfast, your city tour begins with a visit to the former Royal Palace now the NationalMuseum,where you will explore the history of Laos. Continue on foot to Wat Mai, a temple renowned for its golden bas-reliefs, and Wat Sensoukarahm, which features a beautiful dazzling golden façade. End this morning's tour a WatXieng Thong, Laos'most photographed temple, built in 1560 by King Setthathirat.
This afternoon, visit Wat Visoun, the holiest temple of the city, which was entirely rebuilt in 1887 after being destroyed by the invading Black Flags from Southern China. Visit the Traditional Arts & Ethnology Centre, a museum dedicated to exploring the rich diversity of Laos' ethnic minorities. Traditional costumes, tools, and artifacts are on display along side in-depth descriptions and written histories. (note: closed on Monday).
As today comes to a close, cross the Mekong for awalk on the opposite riverside and climb to Wat Chompet for a different view ofthe city for sunset. Overnight in Luang Prabang.
Day 04: Luang Prabang - Kuang Si Waterfalls - Cooking Class (B,D)
Optional: For early risers, there is a very special dawn visit to watch the monks collecting the alms. As the sun begins to rise, long lines of orange-robed monks leave their pagodas and walk barefoot down the streets collecting offerings from Luang Prabang residents. It is a beautiful, serene ceremony that highlights the spiritualism of the Laos people.
After breakfast, visit the refreshing waters of the Kuang Si Waterfalls, located at32 km from Luang Prabang. These waterfalls cascade down a multilevel limestone formation creating a series of turquoise blue pools perfect for swimming in ona hot day. (Note: when bathing, please wear a sarong, no bare bodies). En route,there is an option of stopping at a small village inhabited by one of the country's numerous ethnic minorities where you will learn more about their traditional way of life and unique customs.
In the late afternoon learn the secrets behind the delicious Lao cuisine with acooking class at Tamnak Laos run by on of Luang Prabang's most famous restaurants. The expert chefs will demonstrate how to prepare four authentic Lao dishes; you then taste them and choose three to cook yourself. You will be given a cook book that you can take home and use as a guide to impress your family and friends with new flavors and your new expertise. Overnight in Luang Prabang.
Day 05: Luang Prabang - Pak Ou Caves - Kamu Lodge (B,L,D)
After breakfast depart from Wat Xieng pier to embark on a cruise up the Mekong River from Luang Prabang to the Kamu Lodge.
Along the way stop at the Pak Ou Caves. Locally referred to as Tam Ting, these two caves are carved out of towering limestone cliffs and contain thousands of gold lacquered Buddha statues. The Buddhas range in size from a few centimeters tothe size of a human. The caves are as well a destination for local pilgrimages.
Continue upriver for another hour to reach the Kamu Lodge for lunch time. The Kamu Lodge features 20 private canvas tents, each one of which is protected from the elements by a thatch roof. The tents are also decorated with bamboo and wooden furniture allowing the Lodges' grounds to harmoniously blend with surrounding nature. They each feature private attached bathroom and toilet with solar powered hot water and electricity.
This afternoon, you may choose to participate in a variety of different activities and be rewarded with a very original Lao experience:
- Rice planting and harvesting in surrounding rice fields
- Gold panning (January to June) in the Mekong. Anything you find is yours!
- Forest walks in search of medicinal plants
- Trekking through the forest to waterfall
- Traditional fishing techniques in the Mekong. You can sample your catch for dinner!
- Local village visit and encounters
Dinner and overnight at the Lodge.
Day 06: Kamu Lodge -Luang Prabang (B)
This morning is at your leisure to enjoy breakfast and relaxing surroundings of the Kamu Lodge. Travel by boat down the Mekong to Luang Prabang, arriving in time for lunch.
Package Details