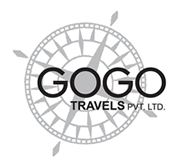 Charming Spain: 08 Nights/ 09 Days from Madrid to Barcelona
Day 1 (Sunday): MADRID
Arrivalat Madridairport. After clearing simple immigration and customs formalities, you will betransferred to your First Class hotel. It is suggested you take advantage ofthe free time to get to know one of Europe'smost dynamic capital cities. In the early evening, enjoy an "IlluminatedMadrid" drive through thebustling streets of the old city, ending at the historical and impressive PlazaMayor. This area is home to some of the most typical restaurants and taverns,which serve the delicious "tapas". PREMIUM PACKAGEincludes a Tapas Dinner tonight. Return to your hotel at yourown convenience. Accommodations.
Day 2 (Monday): MADRID
Buffetbreakfast. This morning's escorted sightseeing tour will allow you to get aglimpse of some of Madrid'smost outstanding attractions, like the Puerta del Sol, the magnificentfountains of Neptune and Cibeles, the stately Alcala Gate, the busy Gran Via,the Plaza de España and the Plaza de Oriente. Free time for luncheon on yourown. PREMIUM PACKAGE includes a lunch today. Highlyrecommended this Afternoonis an optional tour to the Imperial former capital city ofToledo, where you will be escorted throughits narrow cobblestone streets, soaking up the medieval atmosphere. Touringwill include the interior of the magnificent Gothic cathedral and a visit toSt. Tome Church, where El Greco's masterpiece Paintingis displayed. There will also be some time for shoppingfor the unique typical local artisanry. PREMIUM PACKAGEincludes the Tour to Toledo.Return to Madridfor accommodations.
Day 3 (Tuesday): MADRID-MERIDASEVILLE
Buffetbreakfast. Departure through the once-remote region of Extremadura, home tomany of the "conquistadors". Arrival in ancient Merida. Free time for lunch. (Lunchincluded in PREMIUM PACKAGE). In the afternoon, visit theimpressive Roman amphitheatre archeological site before continuing to Seville. Accommodations.
Day 4 (Wednesday): SEVILLE
Buffetbreakfast. This morning's marvelous tour will explore this gracious andcharming city,Spain'sthird largest. See the Tower of Gold, the tranquil and extensive Maria LuisaPark, the quaint Santa Cruz Quarter, and finally the huge cathedral (one of theworlds largest) with its GiraldaTower (a former minaret). Freetime for luncheon on your own. (Lunch included inPREMIUM PACKAGE) Theafternoon is free to continue to explore or shop.This evening an optional FlamencoShow is suggested, with the enjoyment of local wine. PREMIUMPACKAGE includes Flamenco Show and drink.Accommodations.
Day 5 (Thursday): SEVILLE - CORDOBA - GRANADA
Buffetbreakfast. Depart to Cordoba.Visit one of the world's marvels, the former Great Mosque (now a cathedral).Free time for lunch on your own. Continue to Granada, passing thousands of acres of olivegroves. PREMIUM PACKAGE includes dinner tonight. Thisevening, an excellent suggestion would be to visit (optional) the quaint andtypical Albaicin quarter, where Andalusian customs, music and wine join tocreate an enchanting atmosphere. (PREMIUMPACKAGE includes this visit).
Day 6 (Friday): GRANADA-VALENCIA
Buffetbreakfast. This morning, enjoy an escorted tour of the magnificent Alhambra and the verdantGardens of the Generalife. At mid-day departure to the east cost of Spain arriving toValencia for accomodation.
Day 7 (Saturday): VALENCIA-BARCELONA
Buffetbreakfast and morning city tour of the city and the new area of Museums. In theearly afternoon continuation north to Barcelona,one of Europe's most cosmopolitan cities. Inthe evening, it is suggested to dine at the Pueblo Español, featuringarchitectural replicas from all ofSpain's regions. PREMIUMPACKAGE includes dinner tonight. Accommodations.
Day 8 (Sunday): BARCELONA
Buffetbreakfast. This morning enjoy an escorted tour of one of Europe'smost beautiful cities. See the ancient Gothic Quarter with its magnificentcathedral. Stop to admire the exterior of Gaudi's masterwork, the Basilica ofthe Sacred Family (Sagrada Familia). Continue to Montjuich Hill (site of theOlympic stadium), to enjoy a spectacular view of Barcelona and its port area.Freetime for lunch, perhaps in the Olympic Port area.Lunchincluded today in PREMIUM PACKAGE. Afternoonfree. Accommodations.
Day 9 (Monday): BARCELONA
Buffet breakfast. Transfer to the Airport.
Package Details
Spain: 10 Nights/ 11 Days Madrid - Seville - Malaga - Valencia - Barcelona