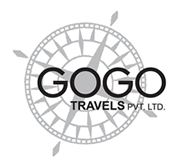 Amazing Turkey :Air + Land Inclusive Package: 09 Nights /10 Days
Day 01: Friday - Fly –Istanbul (-)
Upon your arrival, youwill be met by our representative at the airport/port and transfer to yourHotel. Spend the rest of the day at your own leisure. Overnight Istanbul.
Day 02: Saturday - Istanbul – Full Day Tour(B)
After breakfast at thehotel, a guided tour to Hippodrome, Topkapi Palace, St. Sophia, BlueMosque and the Grand Bazaar will commence. Overnight in Istanbul.
Day 03: Sunday - Istanbul – Ankara – Cappadocia (B/D)
After breakfast, wedepart for Ankarawhere we will visit Mausoleum of Ataturk and its Museum. This is the burialplace of the national hero who founded modern Republic of Turkey.We then depart for Cappadocia . After apicturesque trip along the Salt Lake , we will arrive inCappadociafor an overnight stay. (Optional night tour with a Turkish show is avaliabletonight). Dinner and Overnight in Cappadocia.
Day 04: Monday - Cappadocia – Full Day Tour (B/D)
(Optional; Early in themorning, Hot Air Balloon ride is available) After breakfast, full day excursionin Cappadocia including visits to the KaymakliUnderground City,Open Air Museum in Goreme and natural fortress in Uchisar. Here, we will have the opportunity to discover and understand the rich history behind local handicrafts like hand-made carpets, Turkish tiles, onyx and potteries. Dinner and Overnight in Cappadocia.
Day 05: Tuesday -Cappadocia – Konya– Pamukkale (B/D)
Early departure forPamukkale. On the way, visit the 13th century Seljukian masterpiece SultanhanCaravanserai before arrival in Konya.After visiting the Mausoleum of Mevlana, we continue our drive to Pamukkale foran overnight stay. Dinner and Overnight in Pamukkale.
Day 06: Wednesday - Pamukkake- Kusadasi (B/D)
After breakfast, visitthe ancient Hierapoliswith the magnificent Necropolis, graveyard and the lime cascade. Thereafter, wecontinue our drive to Selcuk to visit Temple of Artemis''one of the seven wonders of the ancient world. Dinner and Overnight inKusadasi.
Day 07: Thursday -Kusadasi – Full Day Tour (B/D)
Morning drive to Ancientcity of Ephesuswhere we will visit its magnificent library, theater and temples. Then, wecontinue to Virgin Mary's House. In the afternoon, experience and participatein an upbeat fashion show showcasing the unique leather products manufacturedin Turkey.Dinner and Overnight in Kusadasi.
Day 08: Friday -Kusadasi – Canakkale (B/D)
Early departure for Bergama to visit the Acropol with its well preservedremains before continuing to Troy; the site where the legendary Trojan War took place. Drive to Canakkale.Dinner and Overnight in Canakkale.
Day 09: Saturday - Canakkale- Istanbul (B)
After breakfast, we willcross the Dardanelles then continue toGallipoli to visit Anzac Cove, Nek, Conk Bair, Lone Pine and 57.th regimentmemorial as well as the war museum. After tour drive toIstanbul. Overnight in Istanbul.
Day 10: Sunday - Istanbul – Fly (B)
After breakfast, checkout from the hotel. You will have free time until transfer to the airport foryour flight to your next destination / home. The tour ends with great memories.
Package Details
Classical Turkey Package: 09 Nights / 10 Days